Museum open Wed, Sat, Sun 12-17.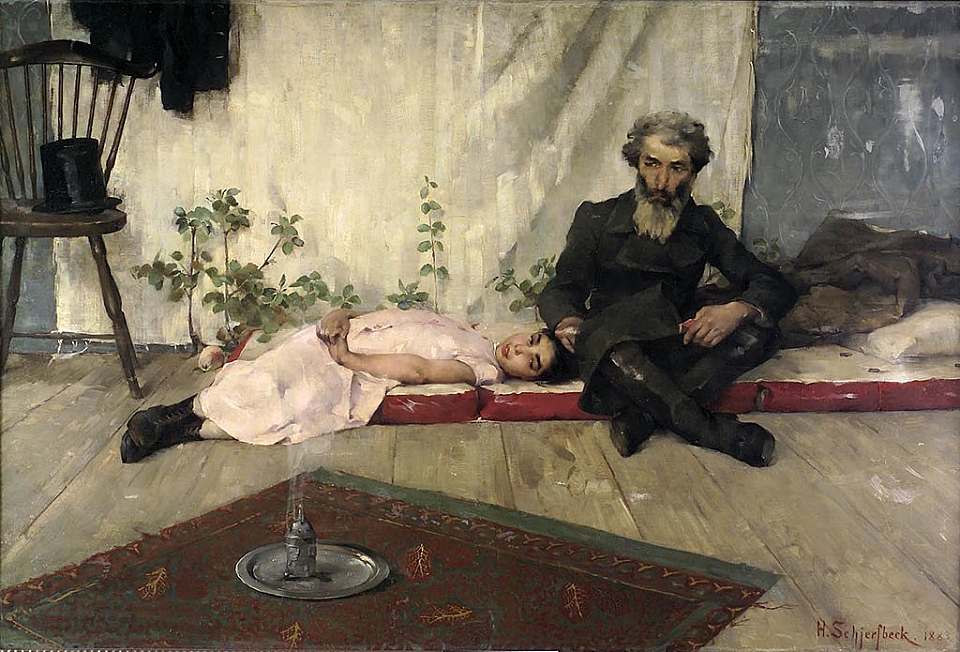 Event
04.03.2023 15:00-16:00
LECTURE: Sukkot in Finland – Helene Schjerfbeck's Fête Juive
Helene Schjerfbeck's work Fête Juive (1883, oil on canvas) depicts a rare motif in Finnish art history – the Jewish holiday sukkot. What's the story behind this painting? This lecture focuses on the painting's history and models, as well as the traditions around sukkot in a Finnish context. How was this holiday celebrated in Helsinki 140 years ago, and how do the Jews in Finland commemorate this holiday today?
The lecture is held by Dóra Pataricza (PhD), postdoctoral researcher in history. Currently she's working part time at Åbo Akademi on a KONE Foundation funded project about antisemitism in Finland. She has also worked as curator and project leader in several exhibitions on architect Lipót Baumhorn's creations.

The lecture is in Finnish, the duration is ca. 45-60 min. Included in the entrance fee (12/10 €, Museum Card).
Picture: Helene Schjerfbeck, Fête Juive, 1883, oil on canvas. Photo: Matias Uusikylä / Signe and Ane Gyllenberg Foundation.