The museum is open Wed, Sat, Sun 12–17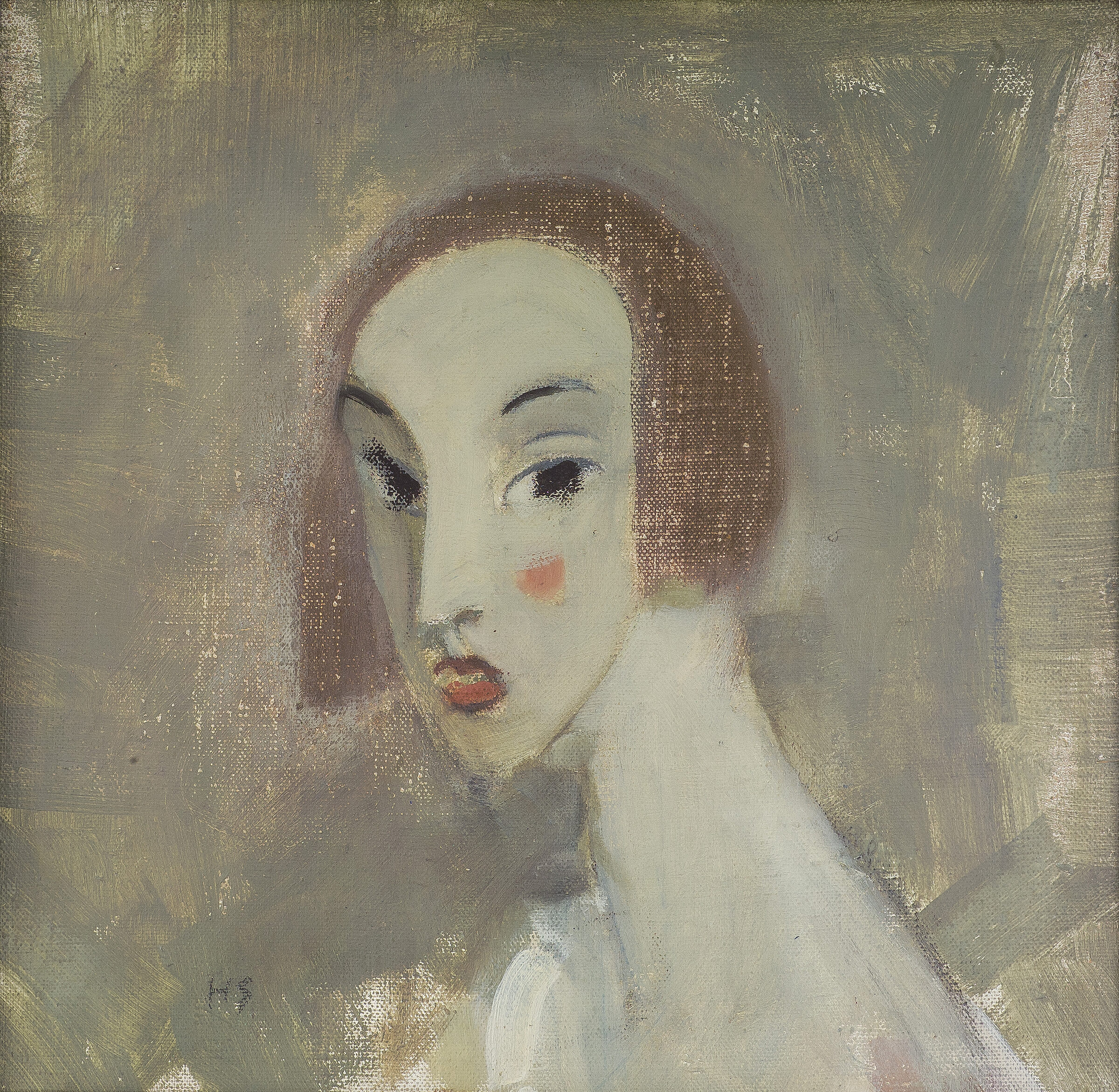 Schjerfbeck & Fashion – Art and Costume History 1880–1950, 14.2.–9.6.2024
Helene Schjerfbeck (1862–1946) loved both painting and fashion, and in her portraits the model's attire was an integral part of the work. The birth of modern fashion coincided with Helene Schjerfbeck's career, which spanned from the 1870s to the 1940s. Schjerfbeck & Fashion – Art and Costume History 1880–1950 is the first exhibition in Finland to present historical fashion and paintings side by side.
Schjerfbeck was particularly fond of French-style apparel, and French fashion magazines served as inspiration for her paintings as well. The coolly elegant figures of the women in the fashion photos, with their long necks and reddened lips, merged into the image of modern femininity embodied in works of art. Schjerfbeck's enthusiasm for fashion is also evident in her letters to her cousin Dora Estlander, who was the model for the painting Elegant Lady (Dora), (ca. 1928). The letters from 1922–1945 are now owned by the Signe and Ane Gyllenberg Foundation, and the research conducted for the exhibition is partially based on this source material.
In addition to Schjerfbeck, for example, Albert Edelfelt (1854–1905) and Gunnar Berndtson (1854–1895) were inspired by the world of fashion, and costumes and textiles are central to creating atmosphere and impression in their works. Especially in portrait art, clothing has played a key role. Alongside Schjerfbeck's works, the exhibition presents more than twenty other works by Finnish artists related to fashion and costume history. In addition to fine art, the exhibition presents about thirty costumes of the period, from leisurewear to brilliant evening dresses. The exhibition also highlights the history of costume making and atelier fashion.
Often thought of as superficial and transient, fashion is commonly seen as the opposite of art, which is perceived as sublime and timeless. However, modern art and modern fashion are intertwined in many ways.
Artists featured in the exhibition include: Gunnar Berndtson, Väinö Blomstedt, Yngve Bäck, Birger Carlstedt, Marcus Collin, Albert Edelfelt, Ragnar Ekelund, Akseli Gallen-Kallela, Olga Gummerus-Ehrström, Axel Haartman, Greta Hällfors-Sipilä, Eero Järnefelt, Erkki Koponen, Väinö Kunnas, Vilho Lampi, Yrjö Ollila, Jalmari Ruokokoski, Tyko Sallinen, Santeri Salokivi, Helene Schjerfbeck, Hugo Simberg, Venny Soldan-Brofeldt, Ilmari Vuori, Dora Wahlroos, Matti Warén, Torsten Wasastjerna and Maria Wiik.
The curators of the exhibition are art historian Marja Lahelma, costume historian Katri Pyysalo and Villa Gyllenberg's chief curator Lotta Nylund. In connection with the exhibition, a richly illustrated book related to the theme of the exhibition will be published in Finnish and Swedish (Parvs Publishing Ltd). The publication contains several articles written by experts in fashion and art history. The exhibition is part of the 75th anniversary of the Signe and Ane Gyllenberg Foundation.
Picture: Helene Schjerfbeck, Elegant Lady (Dora), ca. 1928, oil on canvas, Signe and Ane Gyllenberg Foundation's Collection. Photo: Matias Uusikylä