The museum is open Wed, Sat, Sun 12–17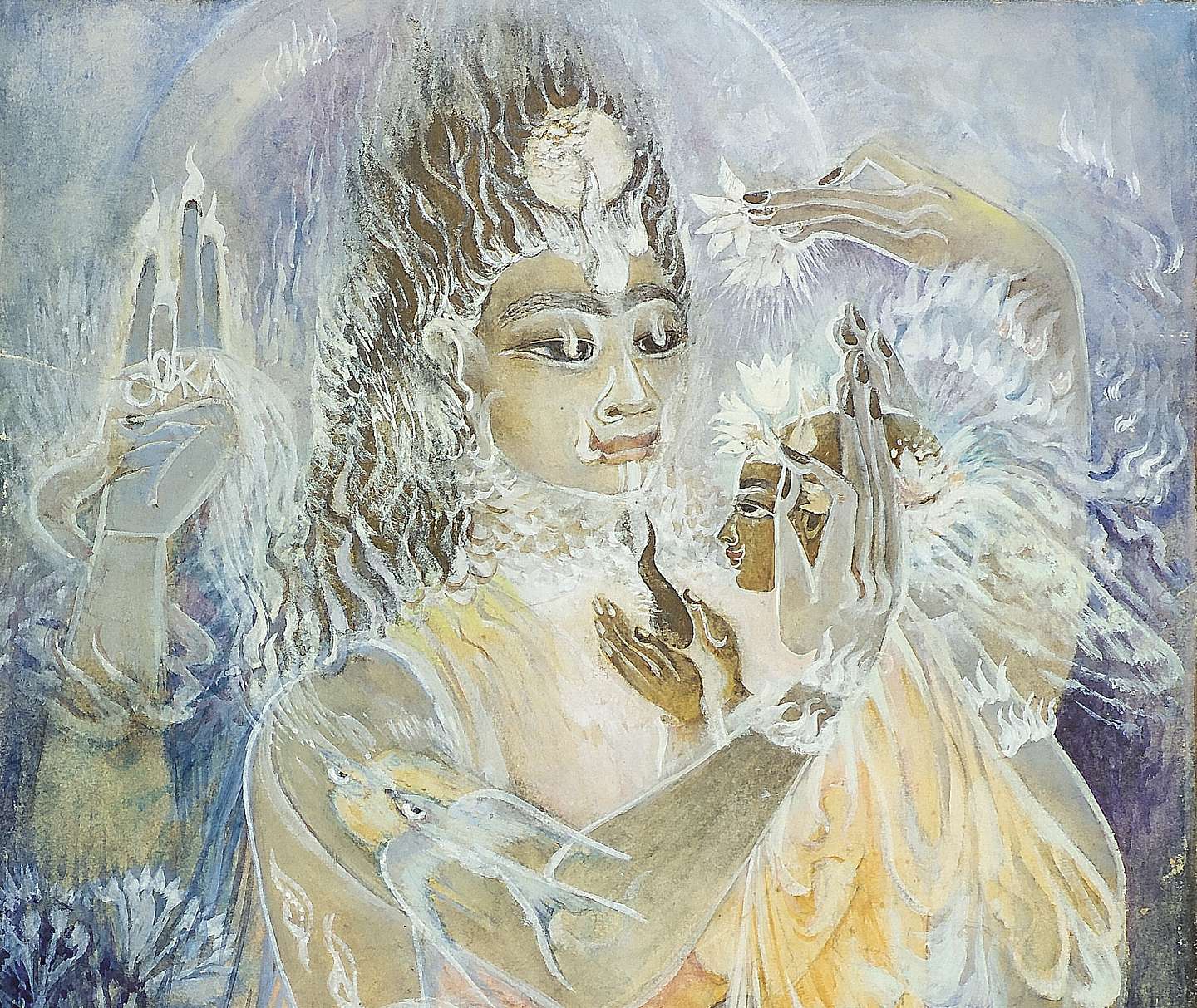 Eastern Spirituality 26.4–13.8.2023
Answers to the challenges of today's hectic lives are often sought in yoga, meditation, trips to the East Asia and homes decorated with images of Buddha. This exhibition provides an art and cultural historical overview of how 'Eastern spirituality' has been imagined in Finnish art from the late 19th century to the 1990's.
Eastern religions have inspired artists to collect artefacts, travel, contemplate and seek new ways of approaching both artmaking and the practice of their own spirituality. These phenomena have been flourishing together with esoteric impulses, early 20th century dance and theatre performances, and the countercultural movement (e.g. the hippie movement), among others. How have Finnish artists used the ideas and imagery of Buddhism, Hinduism and Islam in their art?
The exhibition highlights interesting works, fascinating life stories and artefacts in which notions of Eastern spirituality have lived on in Finnish art and culture. In addition to visual art, the exhibition includes enchanting illustrations, photographic material and religious artefacts collected e.g. by Gustaf Mannerheim and Akseli Gallen-Kallela.
The artists featured in the exhibition are: Wäinö Aaltonen, Eva Bremer, Carolus Enckell, Akseli Gallen-Kallela, Meri Genetz, Ilona Harima, Werner von Hausen, Outi Heiskanen, Ester Helenius, Rudolf Koivu, Inari Krohn, J. O. Mallander, Ahti Lavonen, Anitra Lucander, Leena Luostarinen, Silja Rantanen, Venny Soldan-Brofeldt, Per Stenius, Carl-Erik Ström, Matti Visanti, Hannu Väisänen ja Jan Kenneth Weckman.
The exhibition is curated by Dr. Nina Kokkinen (The Donner Institute), who has specialized in the study of art and religion, and it is based on her ongoing research project on 'eastern spirituality'.
Picture: Detail of Ilona Harima's work Northern Road, 1948, gouache on paper, glued on panel, Villa Gyllenberg / Signe and Ane Gyllenberg Foundation.
Photo: Matias Uusikylä / Signe and Ane Gyllenberg Foundation.