The museum is open Wed, Sat, Sun 12–17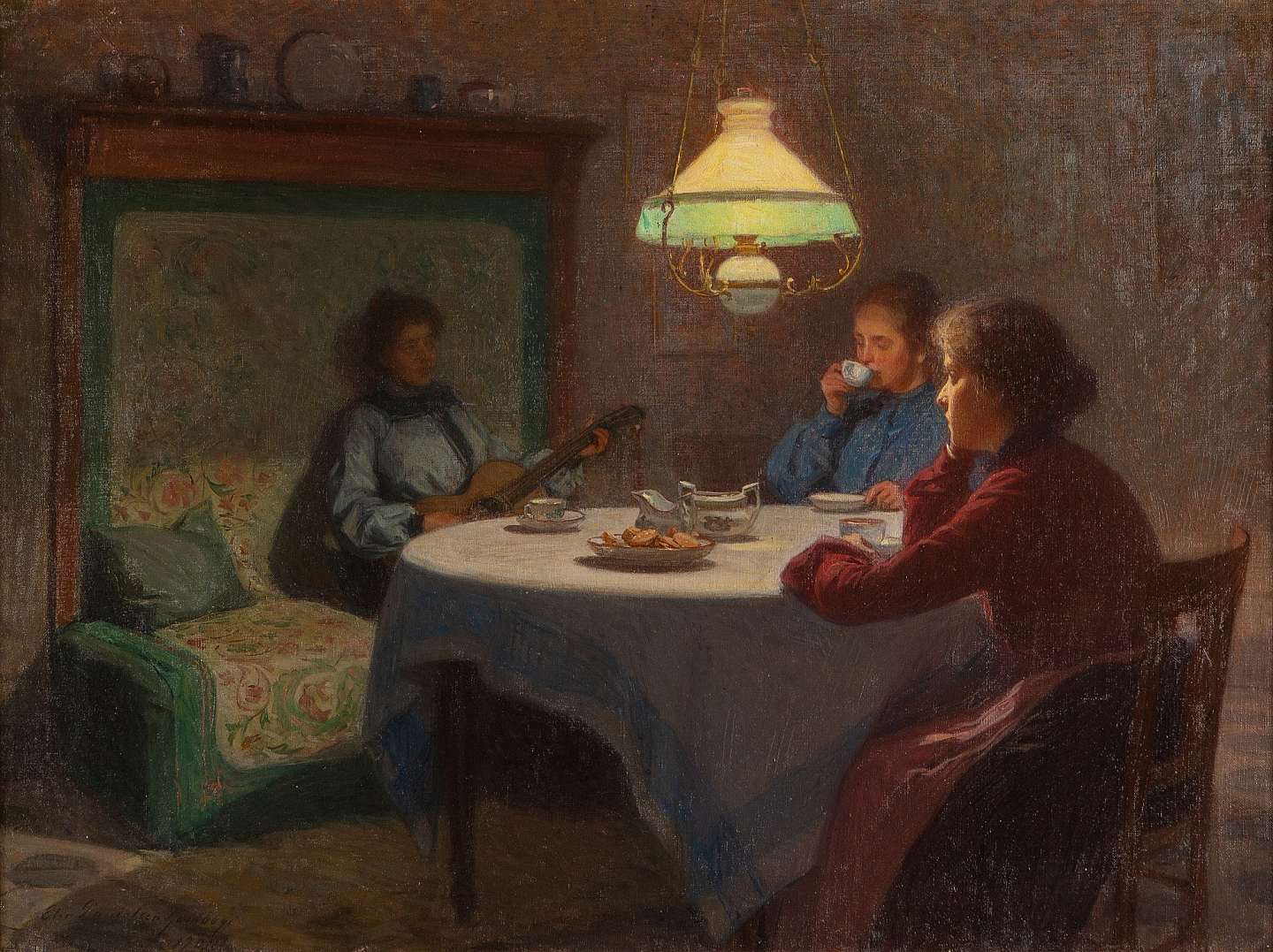 Elin Danielson-Gambogi's painting new addition to Villa Gyllenberg's collection
Signe and Ane Gyllenberg Foundation's collection was enhanced with a painting by Elin Danielson-Gambogi (1861–1919) on 27th April 2023. The work is called The Evening Tea, 1904 (oil on canvas, 60 x 81 cm) and was bought on Hagelstam's auction. The painting depicts three women seated by a table, each sunken in her own thoughts, having evening tea. Danielson-Gambogi's skillful rendering of the play of light and shadow through colour is pivotal, the beautiful ceiling light creates a warm atmosphere. The models are the artist's relatives. Danielson-Gambogi lived in Italy but was visiting in Finland when she painted this work.
"We are very happy with this new acquisition", says the museum's Chief Curator Lotta Nylund. "This is a wonderful complement to our art collection, which doesn't include many works depicting everyday life. This is the first work by Elin Danielson-Gambogi in the collection. The artist moved to Italy at the end of the 19th century, and her name was not very well known during the Gyllenberg's time, nor were there paintings by her for sale. The painting has the same serene atmosphere, as many other paintings in the Signe and Ane Gyllenberg Foundation's collection, such as Pekka Halonen's After the Guitar Lesson."
The Signe and Ane Gyllenberg art collection consisted of 380 works of art, and after that the Signe and Ane Gyllenberg Foundation have expanded the collection. The Evening Tea will be on display at Villa Gyllenberg from 3rd May 2023.
Photo: Hagelstam & Co.