Museum open Wed, Sat, Sun 12-17.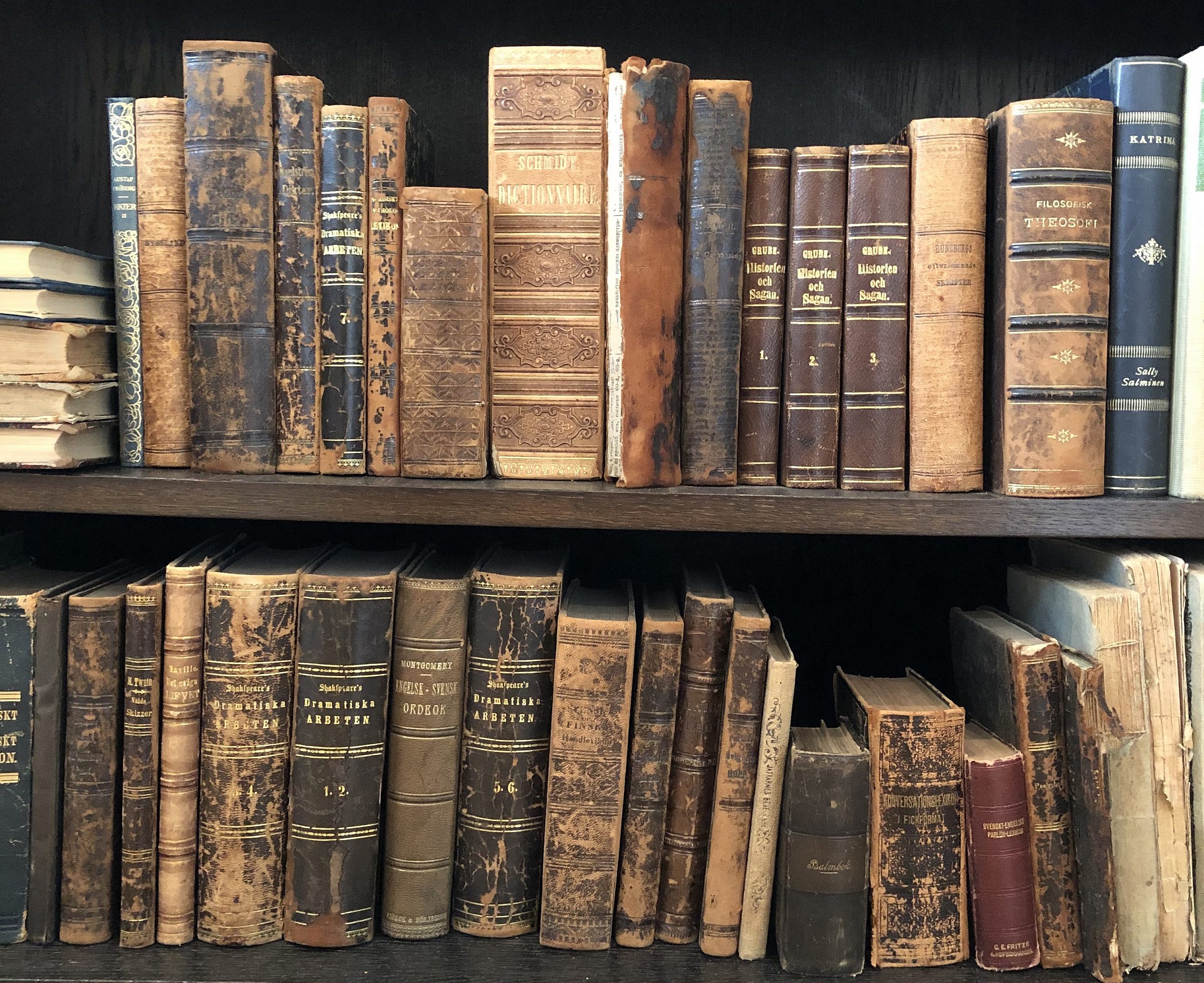 Signe and Ane Gyllenberg Foundation's Book Collection now on Finna
Signe and Ane Gyllenberg Foundation's book collection has been published on the finna.fi platform. The book collection belonged to the couple who founded the Foundation, and the collection is in their former home, the Villa Gyllenberg Art and Home Museum.
The book collection consists of 722 books and 185 of these are on Finna. Most of the books cover religious or social topics. The oldest work is Novum testamentum from 1639. A few rarities, such as Anders Zetterberg's Journalisten, eller Utwalda Samlingar i Blandade Ämnen hämtade i synnerhet ur de Nyaste och Bästa Engelska Journaler; till nytta och nöje för Medborgare af bägge könen from 1794, Cholera Bullentinerpe: Dagsförteckningarne öfwer dem af Åbo Stads Innevånare, hwilka insjuknat, tillfrisknat eller dödt i Cholera Farsoten 1831–1832 from 1832 and Biblia: Pyhä Raamattu published by Suomalaisen kirjallisuuden in 1852. Some of the oldest books were conservated in the autumn 2020. This is a link to the collection.
The books in the book collection are not for loan. However, researchers may study individual books by appointment. Ask for permission from Curator Sofia Simelius sofia.simelius@gyllenbergs.fi well ahead of a possible visit.