The museum is open Wed, Sat, Sun 12–17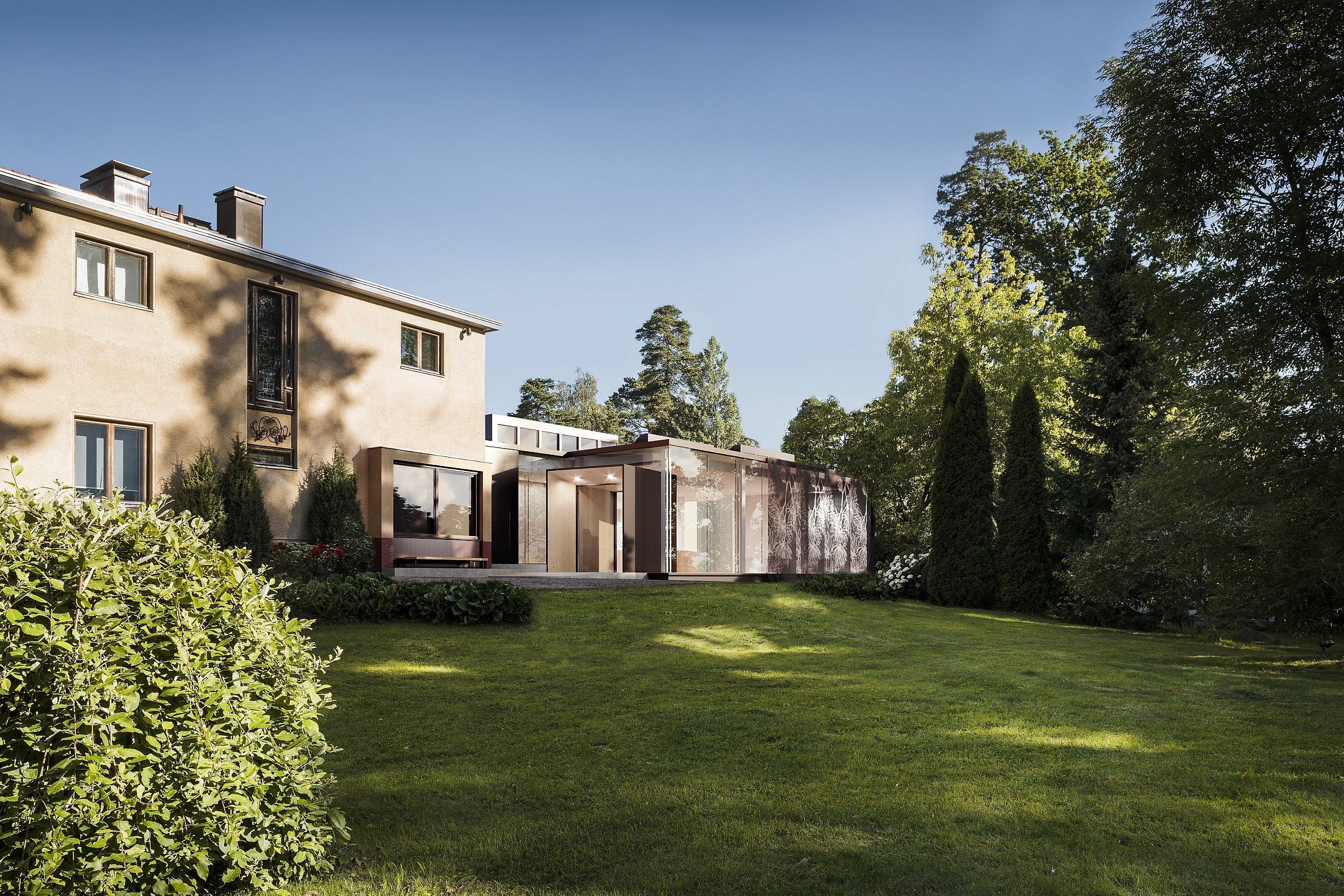 Villa Gyllenberg to close in October 2020 for more than a year due to renovation work and the building of a new extension
Villa Gyllenberg will close its doors in the evening of Sunday, 11 October 2020, when the current Path to Hidden Knowledge exhibition ends. The turn of the year will see the start of an extensive renovation to modernise the outdated mechanical and electrical systems at this home and art museum in the Helsinki district of Kuusisaari. A new extension will be built in conjunction with the renovation in response to the needs of growing visitor numbers.
New extension to be built to serve current visitor numbers
Visitor numbers to Villa Gyllenberg have grown by leaps and bounds in recent years. Whereas ten years ago the museum had only some 3,000 visitors a year, in 2019 there were a record 28,500 visitors, an increase of 60% on the previous year.
"We're really pleased that people have found their way to Villa Gyllenberg. The rise in our visitor numbers has gone hand in hand with the professionalisation of our museum activities and successful choices of exhibitions. In this context, we have been able to extend museum opening hours and the Museum Card has also enabled us to reach more and more new visitors," says Siiri Oinonen, Chief Curator.
Growing visitor numbers have also highlighted the need to update the museum premises. The home museum side, Ane and Signe Gyllenberg's former home, was built in 1938 and the gallery extension to the house, for art exhibitions, was opened in 1980.
"The existing entrance to the museum on the home museum side, for example, can become quite crowded on busy days and also the museum's ancillary services need larger premises."
In addition to updating the museum's mechanical and electrical system, the upcoming renovation will include the building of a completely new extension on the site of the corridor connecting the existing gallery and home museum. The new extension will be more than 100 square metres and feature a new entrance, an area for ticket sales and the museum shop. The renovation will also improve the small museum café and the facilities for the museum staff. The new extension has been designed by Helsinki architect firm Nomad Arkkitehdit.
"The new extension will respect the character of the old house and the gallery extension, while clearly representing its own era. The extension will improve both the museum's accessibility and the museum experience for visitors. Apart from technical improvements, the actual exhibition premises will remain unchanged," Siiri Oinonen says.
Villa Gyllenberg will re-open with an exhibition featuring the museum's own collection once building work is completed in early 2022.
Architects' rendition, Architechture Company Nomad Arkkitehdi Oy, photo implementation Noyale. Photo: Niklas Mäkelä