The museum is open Wed, Sat, Sun 12–17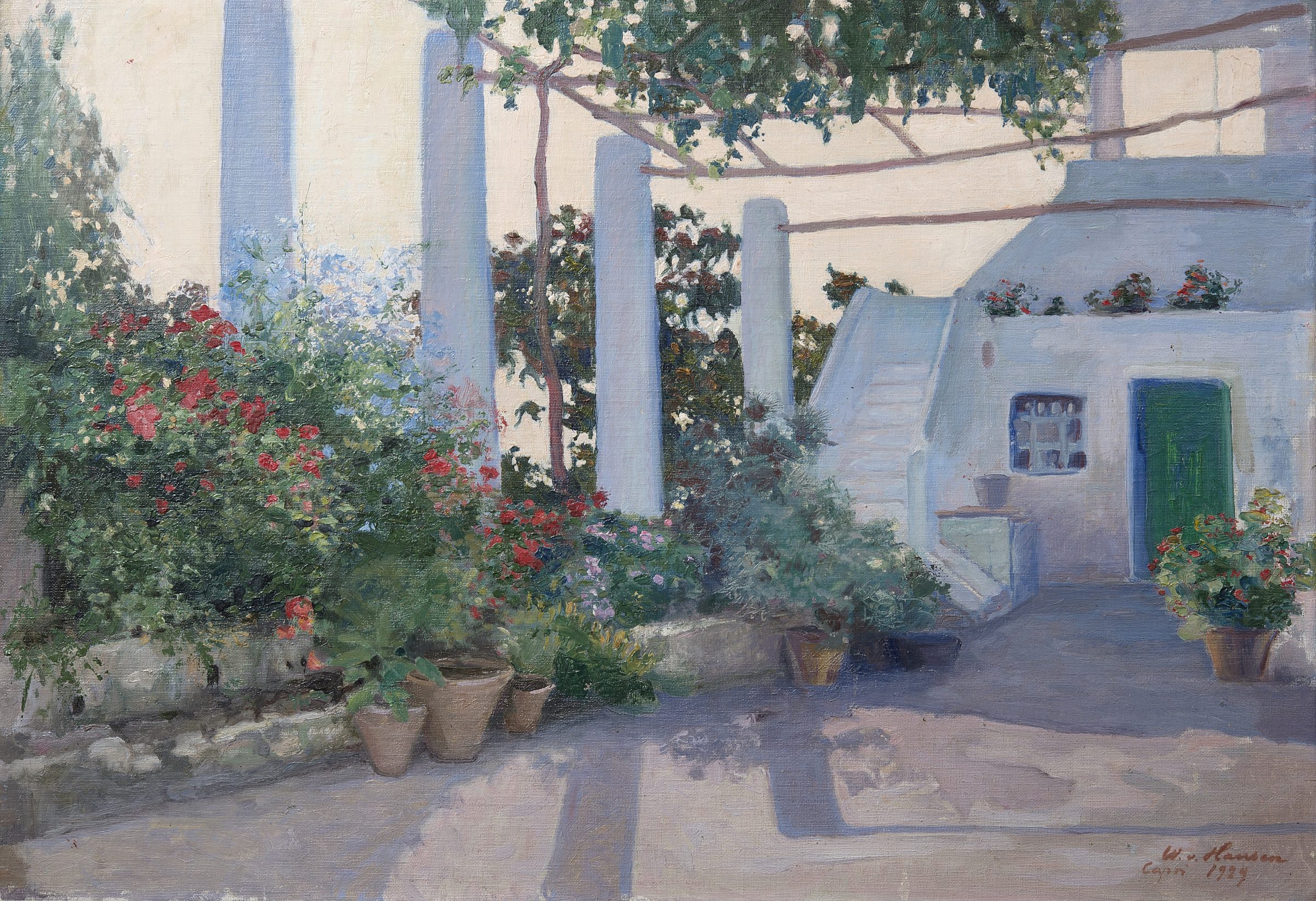 Werner von Hausen – A Forgotten Classic 13.9.2023–14.1.2024
This is the first retrospective exhibition presenting the art of Werner von Hausen (1870–1951). The exhibition traces von Hausen's life and work in France, Egypt, Italy, the Netherlands and the Nordic countries. His landscape paintings depict both the nature of the North and the bright colours and brilliant light of the Mediterranean. His interest in the Antiquity is manifested in paintings of ruins and works that reproduce ancient art. In his antimodern and classical art, von Hausen sought eternal truth.
A central theme of the new exhibition is the friendships and networks that von Hausen created with numerous Finnish and foreign artists, such as Émile Bernard, Ivan Aguéli and Bruno Aspelin, as well as the influence of his Norwegian-born wife. Many of his works depict the artist's family or their living environment, and the exhibition also presents comparison works by von Hausen's friends and the artists who influenced him.
Werner von Hausen built one of the first villas in Kauniainen at the beginning of the 20th century and was also involved in the local artist and writer colony. The exhibition highlights the architecture and interior design of his villa and its studio. The versatile von Hausen also designed furniture and graphic art prints. In addition, he worked as an art teacher for many years in Kauniainen and at the Finnish Society of Crafts and Design.
The artist's interest in antimodernity, as well as spirituality and anthroposophy, has relegated him to the margins of art history. It is high time to rectify this and present his art again.
Von Hausen's art was last exhibited extensively in 1974, and many of the 80 works in the new exhibition are being exhibited publicly for the first time. The exhibition is curated by art historian Laura Gutman, who has studied Werner von Hausen for several years. A richly illustrated magazine authored by Gutman has been published in connection with the exhibition.
Picture: Werner von Hausen, Terrace of a house in Capri, 1929, oil canvas, glued on cardboard, private collection. Photo: Matias Uusikylä / Signe and Ane Gyllenberg Foundation.
The museum is open 12–17 on Wed, Sat and Sun. Read more about admission and opening hours.